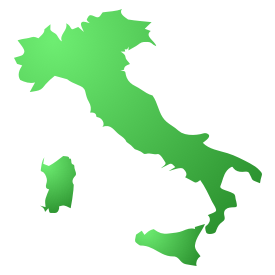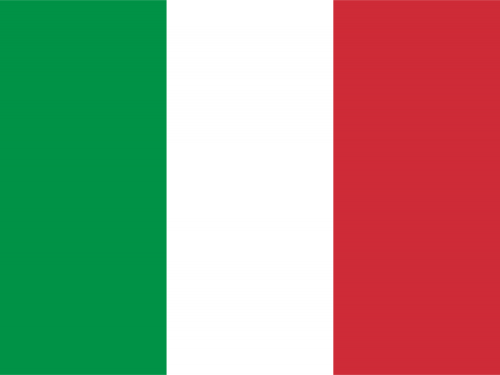 Italy
Cities
Landmarks
Currency
Euro
Capital
Rome
Fun Foods
Pizza, Gelato
Italy's central location in Southern Europe led to many different cultures and people inhabiting the region. Artifacts have been found dating back 850,000 years. Since then, Phoenicians, Carthaginians, Greeks, Etruscans, Celts, Latins, and Romans have all settled in this area. The rise of the Roman Empire brought many of these communities together across the peninsula as it expanded its territory into Europe, North Africa, and Asia. The Renaissance began in the 15th century in Italy. It brought with it a renewed interest in science, exploration, and art. Many famous scholars and artists, including Leonardo da Vinci, Michelangelo, and Sandro Botticelli lived during this time. Since its defeat in World War II, Italy has enjoyed prolonged economic success and become a highly developed country.
Popular Cities
Popular Landmarks
Appian Way
Known as the "Queen of Roads", this ancient road was built in 312 BC to move military supplies.
Arco della Pace
This arch was built in the 19th century to celebrate peace between European nations.
Basilica di San Lorenzo
Visit the burial place for the Medici family, a rich and powerful family of rulers in Italy.
Castello Sforzesco
This castle was built in 1450. It was converted to a fortress in 1526 before being restored to its current state today.
Cattedrale di Pisa
This breathtaking Roman Catholic cathedral was constructed in the 11th century.
Cattedrale di Santa Maria del Fiore
Enjoy panoramic views of Florence from the top of the third largest church in the world.
Colosseum
Explore the ancient amphitheater where gladiator battles entertained crowds of up to 80,000 people.
Doge's Palace
Built in 1340, the palace remains one of the main landmarks of Venice.
Duomo di Milano
The magnificent basilica took 6 centuries to complete.
Leaning Tower of Pisa
Climb to the top of the leaning tower that draws over 1 million visitors a year.
Palazzo Vecchio
Overlooking the gallery of statues, the town hall houses many famous paintings and works of art.
Pantheon
This well preserved temple from ancient Rome was built to "honor all Gods".
Ponte Vecchio
Once the only bridge over the Arno River, the bridge has become a lively spot for visitors to explore.
Rialto Bridge
The oldest bridge spanning the Grand Canal, shops were added in the 15th century to pay for its maintenance.
Roman Forum
An open-air location where important political, religious, and other social events took place in ancient Rome.
Santa Maria delle Grazie
Home to Leonardo da Vinci's famous painting called "The Last Supper".
Spanish Steps
Built in 1732, climb the 135 steps for picturesque views of the surrounding piazza.
St Mark's Basilica
Visit this impressive Roman Catholic church that dates back to the 11th century.
Trevi Fountain
Visit this huge 300 year old fountain and take part in the fun tradition of throwing a coin in over your left shoulder.
Victor Emmanuel II National Monument
Completed in the 1930's, the monument honors Victor Emmanuel II, the first king of a unified Italy.