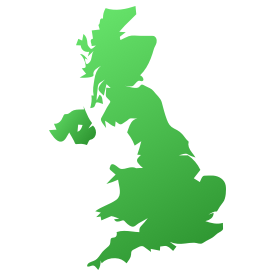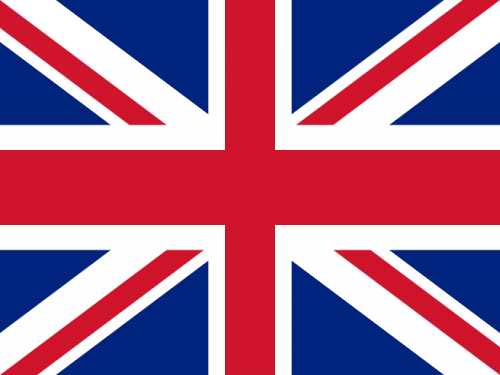 United Kingdom
Cities
Landmarks
Currency
British Pound
Capital
London
Fun Foods
Fish & Chips, Bara Brith, Bread and Butter Pudding
Located in north-western Europe, the United Kingdom includes the island of Great Britain, the north-eastern part of Ireland, and many of the smaller islands within the British Isles. The UK is a Constituitional Monarchy. It has a reigning monarch (king or queen), currently Queen Elizabeth II, who is head of the state. The monarch doesn't make open political decisions as this is done by the government and Parliament.
The first known inhabitants date back about 30,000 years. It was conquered by the Romans in 43 AD. At its peak, the British Empire reached into North America, parts of Africa, Asia, and the Middle East. Today, it is the world's fifth larget economy and it remains one of the world's great powers.
Popular Cities
Bath
Named after its Roman-built baths, the city dates back to about 60 AD.
Cardiff
Now the capital of Wales, people have settled here since 6000 BC.

Edinburgh
With 112 parks, the city has more trees per person than any other UK city.
Glasgow
Visit Scotland's largest city and check out the fossilized tree stumps that date back to the dinosaurs.

London
Founded by Romans, the city is one of the most powerful and important cities in the world.
Popular Landmarks
Big Ben
This 150+ year old tower holds the world's most famous bell.
Bletchley Park
Learn about the Allied efforts to break the codes Germany used to keep their communications secret.
British Museum
The first public national museum in the world with a collection of over 8 millions works.
Buckingham Palace
The home and headquarters for the monarch of the United Kingdom.
Caernarfon Castle
Explore this grand medieval castle that dates back to the 11th century.
Caerphilly Castle
The surrounding artificial lakes make for an elaborate water defense making it difficult to attack.
Churchill War Rooms
The British government's underground command center during WWII.
Edinburgh Castle
Positioned on top of Castle Rock, the castle dominates the city skyline.
Goodrich Castle
A Norman medieval castle ruin near the village of Goodrich.
HMS Belfast
Commissioned in 1939, Belfast saw extensive duty during the Second World War, including the Normandy invasion.
Palace of Westminster
The meeting place for both the House of Commons and the House of Lords, the two houses of Parliament.
Royal Observatory
An observatory that sits on the Prime Meridian, marking Greenwich Mean Time.
Saint Paul's Cathedral
This enormous white cathedral is one of the tallest buildings in London.
Stonehenge
A Neolithic monument featuring a ring of 25 ton standing stones.
Tower Bridge
A beautiful, iconic suspension bridge spanning across the River Thames.
Tower of London
The Royal Palace and fortress has also been used as a prison.
Westminster Abbey
This 10th century church as been used for royal coronations since the 1066.
Windsor Castle
This iconic castle is home to the Queen of England.