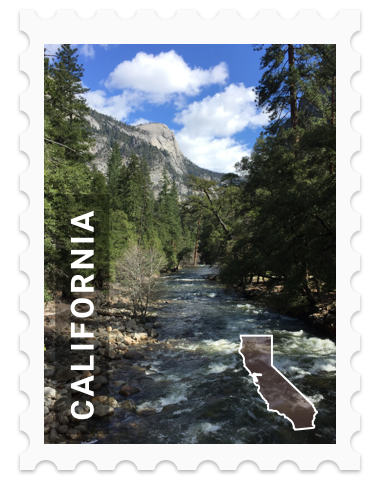 California
Cities
Landmarks
National Parks
Capital
Sacramento
Statehood
September 9, 1850 (31st state)
Popular Cities
Los Angeles
This city of over 4 million people is known for its beautiful weather and entertainment industry.

San Francisco
Explore the city on its cable cars and grab a pic of the Golden Gate Bridge.
Popular Landmarks
Alcatraz
Known as "The Rock", this maximum security prison was used for high profile criminals until 1963.
Golden Gate Bridge
This iconic "golden" bridge opened in 1937 to connect San Francisco with Marin County.
Mission San Diego de Alcala
Founded in 1769, it was the first of twenty one missions to be started in California.
US National Parks
Channel Islands National Park
A series of islands off the coast of California with human activity dating back to over 37,000 years ago.
Death Valley National Park
A harsh desert environment that is the hottest, driest, and lowest of all the national parks.
Joshua Tree National Park
View the unique Joshua trees native to the Mojave Desert.
Kings Canyon National Park
Home to 14,000 foot peaks, high mountain meadows, and some of the largest trees in the world.
Lassen Volcanic National Park
All four types of volcano can be found here including the largest plug dome volcano in the world.
Pinnacles National Park
See eroded rock formations leftover from an extinct volcano.
Redwood National Park
Take in the beauty of the towering redwood trees that live for over 1000 years and soar to over 300 feet tall.
Sequoia National Park
View the giant sequoia trees including the General Sherman tree, the largest on earth.
Yosemite National Park
Enjoy the beauty of the granite cliffs, rushing waterfalls, and crystal clear lakes.