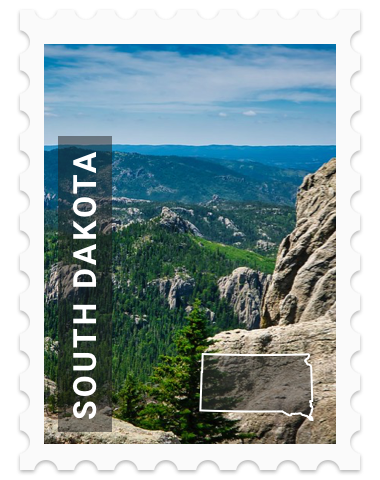 South Dakota
Cities
Landmarks
National Parks
Capital
Pierre
Statehood
November 2, 1889 (40th state)
Popular Landmarks
Mount Rushmore
Four massive sculptures carved of President's Washington, Jefferson, Roosevelt, and Lincoln.
US National Parks
Badlands National Park
Originally a reservation for the Oglala Sioux Indians, the park now protects their prior territory.
Wind Cave National Park
Known for its calcite formations called boxwork, it's the first cave in the world to be designated a national park.