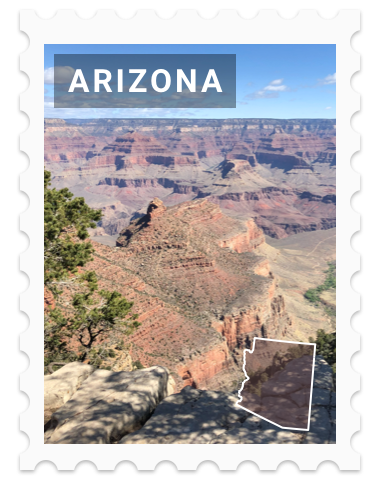 Arizona
Cities
Landmarks
National Parks
Capital
Phoenix
Statehood
February 14, 1912 (48th state)
US National Parks
Grand Canyon
Carved by the Colorado River, the canyon is over a mile deep and up to 18 miles wide.
Petrified Forest National Park
View this park's large deposits of petrified wood, pueblos, and colorful badlands.
Saguaro National Park
The Sonoran Desert landscape provides for a unique opportunity to see giant saguaro cacti.