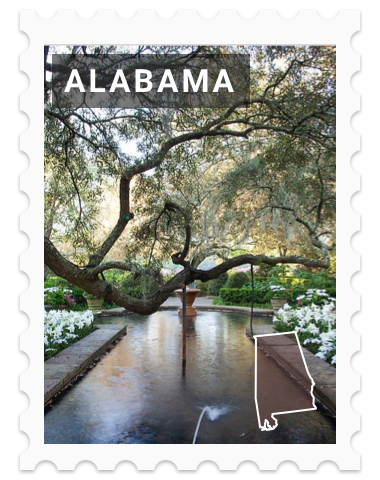 Alabama
Cities
Landmarks
National Parks
Capital
Montgomery
Statehood
December 14, 1819 (22nd state)
Popular Landmarks
16th Street Baptist Church
The First Colored Baptist Church of Birmingham was a rallying point for African Americans during the Civil Rights era.
Alabama State Capitol
Martin Luther King Jr gave an impassioned speech here at the end of the Selma to Montgomery march in 1965.
Tuskegee Airmen National Historic Site
Visit Moton Field where the Army Air Corps trained the first African American airmen to fly and maintain combat aircraft.