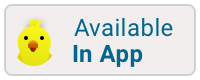 Wind Cave National Park
Photo by Bernard DUPONT
Kid Rating:




Wind Cave National Park is located 10 miles (16 km) north of the town of Hot Springs in western South Dakota. Established on January 3, 1903 by President Theodore Roosevelt, it was the seventh national park and the first cave to be designated a national park anywhere in the world.
The cave is notable for its calcite formations known as boxwork, as well as its frostwork. Approximately 95 percent of the world's discovered boxwork formations are found in Wind Cave. The cave is recognized as the densest cave system in the world, with the greatest passage volume per cubic mile. Wind Cave is the seventh longest cave in the world with 154.2 miles (248.16 km) of explored cave passageways (as of 2021) and the third longest cave in the United States.
Above ground, the park includes the largest remaining natural mixed-grass prairie in the United States.
Website
Hours:
Monday: Open 24 hours
Tuesday: Open 24 hours
Wednesday: Open 24 hours
Thursday: Open 24 hours
Friday: Open 24 hours
Saturday: Open 24 hours
Sunday: Open 24 hours
These hours can change. Please check the web site before making your plans.