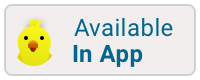 Warsaw Uprising
Photo by Dennis Jarvis
The Warsaw Uprising, which broke out on 1 August 1944 and lasted until 2 October 1944, was one of the most important and devastating events in the history of Warsaw and Poland. Up to 90% of Warsaw's buildings were destroyed during the hostilities and the destruction of the city carried out by the Germans after the uprising.
It was organised by the Polish resistance movement that had fought for Poland's independence during World War II. Joseph Stalin had purposefully stopped the Soviet advance through Polish territory just short of Warsaw immediately after the outbreak of the uprising, and he not only refused to aid the insurgents but also refused to allow planes of the western allies to land and refuel on Soviet-held territory to ensure that very limited supplies could be delivered to Warsaw.
As a result, the uprising was brutally crushed by the Germans over a period of 63 days while the Soviets watched. After the uprising, the Germans expelled the entire population from the city and spent the whole of October, November and December 1944 in looting Warsaw and destroying whatever was still standing while the Soviets continued to do nothing to intervene. They entered the ruins of the abandoned city in January 1945 after they had waited for the Germans to leave.
As a result, the significance of the uprising was downplayed for many years after the war, and the Home Army and the wartime Polish government-in-exile were condemned by communist propaganda. Such political factors made official memorialisation of the Warsaw Uprising impossible for decades, and subsequent debates about the form and location of the monument further delayed the project.
Poland's communist government gave permission to construct the monument on 12 April 1988. It was unveiled on 1 August 1989, the 45th anniversary of the Uprising. The monument was designed by sculptor Wincenty Kućma and architect Jacek Budyn.
The monument was visited by German president Roman Herzog on 1994, who paid tribute to the Poles and gave a speech about German shame in context of Nazi Germany's crimes during the Second World War in Poland. Herzog apologized to the Poles during his speech about war crimes.
Hours:
Monday: Open 24 hours
Tuesday: Open 24 hours
Wednesday: Open 24 hours
Thursday: Open 24 hours
Friday: Open 24 hours
Saturday: Open 24 hours
Sunday: Open 24 hours
These hours can change. Please check the web site before making your plans.