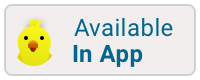 Walden Pond
Photo by angela n.
Kid Rating:



Walden Pond is a lake in Concord, Massachusetts, in the United States. A famous example of a kettle hole, it was formed by retreating glaciers 10,000–12,000 years ago. The pond is protected as part of Walden Pond State Reservation, a 335-acre (136 ha) state park and recreation site managed by the Massachusetts Department of Conservation and Recreation. The reservation was designated a National Historic Landmark in 1962 for its association with the writer Henry David Thoreau (1817–1862), whose two years living in a cabin on its shore provided the foundation for his famous 1854 work, Walden; or, Life in the Woods. The National Historic Preservation Act of 1966 ensured federal support for the preservation of the pond.
Henry David Thoreau
The writer, transcendentalist, and philosopher Henry David Thoreau lived on the northern shore of the pond for two years starting in the summer of 1845. Thoreau was inspired by former enslaved woman Zilpah White, who lived in a one-room house on the common land that bordered Walden Road and made a living spinning flax into linen fibers. White's ability to provide for herself at a time when few if any other Concord women lived alone was a great accomplishment.
Thoreau's account of his experience at the pond was recorded in Walden; or, Life in the Woods, and made the pond famous. The land at that end was owned by Thoreau's friend and mentor, Ralph Waldo Emerson, who let Thoreau use it for his experiment. Thoreau is credited with encouraging a respect for nature at an environmentally degraded site. The Concord Museum contains the bed, chair, and desk from Thoreau's cabin.
While living in Walden Woods for two years beginning in 1845, Henry David Thoreau contemplated Walden Pond's features. In "The Ponds" section of Walden, published in 1854, Thoreau praises the water's physical properties. He details its unparalleled water quality; its clarity, color, and temperature; its unique animal life (aquatic, bird, and mammal); its rock formations and bed; and especially, its mirror-like surface properties.
During the winter of his stay at Walden Pond's shore, for sixteen days a large group of men decamped from a train to cut ice from Walden Pond. In his journal, Thoreau philosophized upon the wintry sight of the ice harvesters: "The sweltering inhabitants of Charleston and New Orleans, of Madras and Bombay and Calcutta, drink at my well ... The pure Walden water is mingled with the sacred water of the Ganges." It was well known at the time that ice shipped from Boston went to many ports, including India.
Website
Hours:
Monday: 7:00 AM – 5:30 PM
Tuesday: 7:00 AM – 5:30 PM
Wednesday: 7:00 AM – 5:30 PM
Thursday: 7:00 AM – 5:30 PM
Friday: 7:00 AM – 5:30 PM
Saturday: 7:00 AM – 5:30 PM
Sunday: 7:00 AM – 5:30 PM
These hours can change. Please check the web site before making your plans.