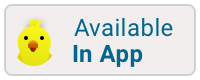 The Reichstag
Photo by Leszek Kozlowski
The Reichstag is a historic building in Berlin, Germany, constructed to house the Imperial Diet (German: Reichstag) of the German Empire. It was opened in 1894 and housed the Diet until 1933, when it was severely damaged by an arson fire. After World War II, the building fell into disuse; the parliament of the German Democratic Republic (the Volkskammer) met in the Palast der Republik in East Berlin, while the parliament of the Federal Republic of Germany (the Bundestag) met in the Bundeshaus in Bonn.
The ruined building was made safe against the elements and partially refurbished in the 1960s, but no attempt at full restoration was made until after German reunification on 3 October 1990, when it underwent a reconstruction led by architect Norman Foster. After its completion in 1999, it once again became the meeting place of the German parliament: the modern Bundestag.
The Reichstag Fire
The Reichstag fire was an arson attack on the Reichstag building, home of the German parliament in Berlin, on 27 February 1933, precisely four weeks after Adolf Hitler was sworn in as Chancellor of Germany. Hitler's government stated that Marinus van der Lubbe, a Dutch council communist, was the culprit, and it attributed the fire to communist agitators. A German court decided later that year that Van der Lubbe had acted alone, as he had claimed.
The day after the fire, the Reichstag Fire Decree was passed. The Nazi Party used the fire to claim that communists were plotting against the German government. This helped lead the way for support of Nazi Germany.
Website
Hours:
Monday: 8:00 AM – 12:00 AM
Tuesday: 8:00 AM – 12:00 AM
Wednesday: 8:00 AM – 12:00 AM
Thursday: 8:00 AM – 12:00 AM
Friday: 8:00 AM – 12:00 AM
Saturday: 8:00 AM – 12:00 AM
Sunday: 8:00 AM – 12:00 AM
These hours can change. Please check the web site before making your plans.