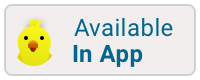 Stari Most
Photo by Dennis Jarvis
Kid Rating:




Stari Most, also known as Mostar Bridge, is a rebuilt 16th-century Ottoman bridge in the city of Mostar that crosses the river Neretva and connects the two parts of the city.
As Mostar's economic and administrative importance increased with the growing presence of Ottoman rule, the precarious wooden suspension bridge over the Neretva gorge required replacement. The old bridge on the river "...was made of wood and hung on chains," wrote the Ottoman geographer Katip Çelebi, and it "...swayed so much that people crossing it did so in mortal fear".
In 1566, Mimar Hayruddin designed a new bridge, which was said to have cost 300,000 Drams (silver coins) to build. The construction project was supervised by Karagoz Mehmet Bey, Sultan Suleiman's son-in-law and the patron of Mostar's most important mosque complex, the Hadzi Mehmed Karadzozbeg Mosque. Charged under pain of death to construct a bridge of such unprecedented dimensions, Hayruddin reportedly prepared for his own funeral on the day the scaffolding was finally removed from the completed structure. Upon its completion it was the widest man-made arch in the world.
The Old Bridge stood for 427 years, until it was destroyed on 9 November 1993 by Croation paramilitary forces during the Croat–Bosniak War. Subsequently, a project was set in motion to reconstruct it; the rebuilt bridge opened on 23 July 2004.
The bridge is considered an exemplary piece of Balkan Islamic architecture.
Website
Hours:
Monday: Open 24 hours
Tuesday: Open 24 hours
Wednesday: Open 24 hours
Thursday: Open 24 hours
Friday: Open 24 hours
Saturday: Open 24 hours
Sunday: Open 24 hours
These hours can change. Please check the web site before making your plans.