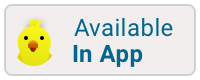 Space Needle
Kid Rating:




The Space Needle is an observation tower located in Seattle, Washington. It is one of the main landmarks of the city, as well as the majority of the Pacific Northwest. The Space Needle was constructed for the 1962 World's Fair at the Seattle Center, which drew more than 2.3 million visitors to the Emerald City. Today, the structure is one of the tallest buildings west of the Mississippi River at 605 feet tall, and around 20,000 people use the elevator each day to get a bird's eye view of the city. The elevators travel at 10 miles per hour and take around 41 seconds to go from top to bottom.
Designed to withstand a variety of different weather patterns, the Space Needle has 25 lightning rods, can endure an earthquake up to a 9.0 magnitude, and withstand winds of up to 200 miles per hour. The observation deck at the top of the Needle sits at 520 feet above the city and features a restaurant called the SkyCity which rotates. You can see the downtown Seattle skyline, as well as surrounding islands, the Olympic and Cascade Mountains, and mountain peaks such as Mount Rainier and Mount Baker.
In August of 2018, the Space Needle unveiled its most recent addition, the first and only revolving glass floor in the world. At 500 feet above the ground, 50 stories up, "The Loupe" offers a 360 degree view of the city below. Ten layers of tightly bonded glass ensures that no cracks or accidents happen.
Website
Hours:
Monday: 10:00 AM – 8:30 PM
Tuesday: 10:00 AM – 8:00 PM
Wednesday: 10:00 AM – 8:00 PM
Thursday: 10:00 AM – 8:30 PM
Friday: 10:00 AM – 8:30 PM
Saturday: 10:00 AM – 8:30 PM
Sunday: 10:00 AM – 8:30 PM
These hours can change. Please check the web site before making your plans.