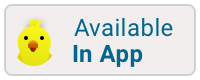 Sagrada Familia
Kid Rating:




The Sagrada Familia in Barcelona, Spain is a Roman Catholic Church and Basilica that is mostly unfinished. A Basilica is a large building used in ancient Rome as a court of law, or a building similar to a Roman basilica but used as a Christian Church with special privileges granted by the Catholic Pope. The Sagrada Familia is an active construction site and has been in the process of being built since 1882. There are many reasons why the Sagrada has been under construction for so long, including the Spanish Civil War, being funded only by private donations, and continual changes to the design and structure. Even by 2010, the building was only half way completed. It is estimated that the building structure will be completed in 2026 and the decorations by 2032.
One of the most interesting parts of being in constant construction is being able to view the distinct differences in weathering and aging of the façade. You can see where new stonework has been added to the weather stained older sections. The styling of the building is both Gothic and Art Nouveau in its design and is unlike many of the other structures in Barcelona. One of the most interesting pieces in the Sagrada is the 1,492 pipe organ that was installed in 2010. Because the church is so big, additional organs will have to be installed to fill the space with music. These organs will be able to be play separately or together, with a combined 8,000 pipes.
Today, you can visit the completed portions of the structure. These areas include the Nave, the Crypt, the Museum, the Gift Shop, and two of the towers (Passion and Nativity). Although the original structure was completely funded by private patron donations, today the construction of the church is paid for by ticket sales to the site.
Website
Hours:
November to February,
9 am to 6 pm
March,
9 am to 7 pm
April to September,
9 am to 8 pm
October,
9 am to 7 pm
December 25, 26, January 1 and 6,
9 am to 2 pm
Sale of tickets finishes 30 minutes before closing time.
These hours can change. Please check the web site before making your plans.