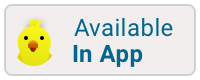 Sachsenhausen
Photo by Timothy E Baldwin
Sachsenhausen or Sachsenhausen-Oranienburg was a Nazi concentration camp in Oranienburg, Germany, used from 1936 to the end of the Third Reich in May 1945. It mainly held political prisoners throughout World War II. Prominent prisoners include Joseph Stalin's oldest son Yakov Dzhugashvili, assassin Herschel Grynszpan, Paul Reynaud the penultimate Prime Minister of France, Francisco Largo Caballero Prime Minister of the Second Spanish Republic during the Spanish Civil War, the wife and children of the Crown Prince of Bavaria, Ukrainian nationalist leader Stepan Bandera, and several enemy soldiers and political dissidents.
Sachsenhausen was a labor camp outfitted with several subcamps, a gas chamber, and a medical experimentation area. Prisoners were treated harshly, fed sparingly, and killed openly. Those held captive in Sachsenhausen were the men and women which the Third Reich wanted dead, not just because of their religion, but because of their political beliefs and their power over those who listened to them. After World War II, when Oranienburg was in the Soviet Occupation Zone, the structure was used by the NKVD as NKVD special camp Nr. 7. Today, Sachsenhausen is open to the public as a memorial for the crimes committed within its walls.
Website
Hours:
Monday: 8:30 AM – 6:00 PM
Tuesday: 8:30 AM – 6:00 PM
Wednesday: 8:30 AM – 6:00 PM
Thursday: 8:30 AM – 6:00 PM
Friday: 8:30 AM – 6:00 PM
Saturday: 8:30 AM – 6:00 PM
Sunday: 8:30 AM – 6:00 PM
These hours can change. Please check the web site before making your plans.