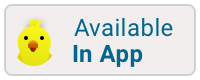 Pinnacles National Park
Photo by thinkrorbot
Pinnacles National Park protects a mountainous area located east of the Salinas Valley in Central California, about 80 miles (130 km) southeast of San Jose. The park's namesakes are the eroded leftovers of the western half of an extinct volcano. The volcano has moved 200 miles (320 km) from its original location on the San Andreas Fault. Pinnacles is managed by the National Park Service and the majority of the park is protected as wilderness.
The national park is divided by the rock formations into East and West Divisions, connected only by foot trails. The east side has shade and water, the west has high walls. The rock formations provide for spectacular pinnacles that attract rock climbers. The park features unusual talus caves that house at least 13 species of bats. Pinnacles is most often visited in spring or fall because of the intense heat during the summer. Park lands are prime habitat for prairie falcons, and are a release site for California condors that have been hatched in captivity.
Pinnacles was originally established as a national monument in 1908 by President Theodore Roosevelt, and was redesignated as a national park in 2013.