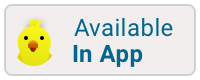 Pegasus Bridge
Photo by Etienne Baudon
Pegasus Bridge, originally called the Bénouville Bridge after the neighbouring village, is a road crossing over the Caen Canal, between Caen and Ouistreham in Normandy. The original bridge, built in 1934, is now a war memorial and is the centrepiece of the Memorial Pegasus museum at nearby Ranville. It was replaced in 1994 by a modern design which, like the old one, is a bascule bridge.
On the night of 5 June 1944, a force of 181 men, led by Major John Howard, took off from RAF Tarrant Rushton in Dorset, southern England in six Horsa gliders to capture Pegasus Bridge, and "Horsa Bridge", a few hundred yards to the east, over the Orne River. The force was composed of D Company (reinforced with two platoons of B Company) and men of the Glider Pilot Regiment. The object of this action was to prevent German armour from crossing the bridges and attacking the eastern flank of the landings at Sword Beach.
Five of the gliders landed as close as 47 yards from their objectives just after midnight. The attackers poured out of their battered gliders, completely surprising the German defenders, and took the bridges within 10 minutes. They lost two men in the process, Lieutenant Den Brotheridge and Lance corporal Fred Greenhalgh.
One glider landed at the bridge over the River Dives, some 7 miles off. Most of the soldiers in this glider moved through German lines towards the village of Ranville where they eventually re-joined the British forces. They were reinforced at 03.00hrs by Lieutenant Colonel Pine-Coffin's 7th Parachute Battalion, and linked up with the beach landing forces with the arrival of Lord Lovat's Commandos.
Later in 1944, the Bénouville Bridge was renamed Pegasus Bridge in honour of the operation. The name is derived from the shoulder emblem worn by the British Parachute Regiment which depicts Bellerophon riding the flying horse Pegasus.
Website
Hours:
Monday: Open 24 hours
Tuesday: Open 24 hours
Wednesday: Open 24 hours
Thursday: Open 24 hours
Friday: Open 24 hours
Saturday: Open 24 hours
Sunday: Open 24 hours
These hours can change. Please check the web site before making your plans.