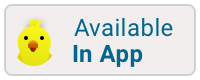 Park Street Church
The Park Street Church was built many years after the American Revolution in 1809. Over 200 years later, it is still an active congregation.
The Park Street Church was built in a style inspired by Christopher Wren. Its steeple is 217 feet tall, making it the tallest building in Boston until 1867 and the tallest in the United States until 1828.
In 1829, William Lloyd Garrison gave his anti slavery address from here. In 1831, Sunday school children performed America (My Country 'Tis of Thee) for the first time.
Hours:
Monday: Closed
Tuesday: Closed
Wednesday: Closed
Thursday: Closed
Friday: Closed
Saturday: Closed
Sunday: 8:00 AM – 8:00 PM
Kid Rating: