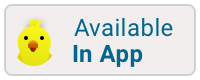 Park Guell
Kid Rating:




Barcelona is famous for its grand architecture, which includes some impressive works by Antonio Gaudi, including Park Guell. Commissioned by Eusebi Güell who wanted to create a stylish park for the city's aristocracy, his idea was to have his friend Gaudi convert plots of land he'd purchased in 1899 into an English-inspired garden city. Gaudi commenced the work in November of 1900, devoting himself to building the walls, entrance pavilion, roads, viaducts and the main entrance stairs, among other features. Following Güell's death in 1918, the land was sold to city hall to be transformed into a public park, which opened the year Gaudi died in 1926. Since then, it's become one of Barcelona's most important points of interest.
Walking through Park Guell feels like a stroll through a real-life fairytale with its remarkable stone structures, wavy shapes that look like flowing lava, covered pathways with columns shaped like trees, and fantastical buildings with lots of colored glass and ceramic mosaics. From the entrance is the Dragon Stairway, an icon of the park with the famous dragon sculpture separating its three sections. Along it are other symbols, like a snake and the emblem of Catalonia. The last few steps hold a Greek-theater shaped bench, designed to take advantage of summer shade and winter sun. At the top of the park is a terraced area for enjoying a jaw-dropping view of the park with the magnificent city serving as the backdrop.
Tips:
Make sure you purchase your tickets ahead of time. To manage the crowds, you purchase a specific time slot where you will be allowed into the park. You can purchase these tickets up to 3 months in advance of your visit.
Website
Hours:
Monday: 9:30 AM – 7:30 PM
Tuesday: 9:30 AM – 7:30 PM
Wednesday: 9:30 AM – 7:30 PM
Thursday: 9:30 AM – 7:30 PM
Friday: 9:30 AM – 7:30 PM
Saturday: 9:30 AM – 7:30 PM
Sunday: 9:30 AM – 7:30 PM
These hours can change. Please check the web site before making your plans.