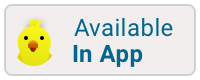 Palacio Real de Madrid
Photo by Jean Robert Thibault
Kid Rating:



The Palacio Real de Madrid, or the Royal Palace of Madrid, is the official home of the Spanish Royal Family in the city of Madrid, Spain. Although the very large house is the royal family's official home, King Felipe VI and his family do not live there today. The Royal Palace of Madrid is owned by the Spanish State and is used only for state ceremonies. The Palace is very big, with more than 1.45 million square feet of space and has 3,418 rooms. It is the largest royal palace in all of Europe!
Before the Palace was used by the Spanish royal family, it was originally built for Muhammad I between 860 and 880 when Madrid was under Arabic (Moorish) control. When it was first constructed, it was designed to be a fortress to protect the Moorish people who were living in the area. Over the centuries, the building was expanded to be a royal palace and was redesigned on the inside to be more opulent and more lavish. Beautiful pieces of priceless art were hung inside, including Renaissance pieces by Caravaggio, Baroque pieces by Velazquez, and Romantic pieces by Goya. While visiting the Palace, you can see all this beautiful artwork, and will also get to see the official Spanish Royal Crown and Scepter.
In front of the Palace is a beautiful square known as the Plaza de la Armeria. The Plaza was first built by King Phillip II in 1553 when he wanted an area for royal stables. Today it is used as part of the outbuildings of the Palace, along with the Sabatini Gardens, the Campo del Moro Gardens, and the Plaza de Oriente. You can visit all of these areas to see the statues and lavish gardens.
Photo by JEAN ROBERT THIBAULT
Tips:
The Changing of the Guard is held on Wednesdays and Saturdays (except July, August, and September) from 11am to 2pm
On the first Wednesday of each month (except January, August, and September) is the Solemn Changing of the Guard which occurs at noon and last for 50 minutes.
Website
Hours:
Monday: 10:00 AM – 7:00 PM
Tuesday: 10:00 AM – 7:00 PM
Wednesday: 10:00 AM – 7:00 PM
Thursday: 10:00 AM – 7:00 PM
Friday: 10:00 AM – 7:00 PM
Saturday: 10:00 AM – 7:00 PM
Sunday: 10:00 AM – 4:00 PM
These hours can change. Please check the web site before making your plans.