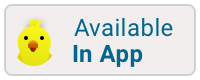 Pacific Rim National Park Reserve
Photo by Dale Simonson
Pacific Rim National Park Reserve is located in British Columbia, Canada, which is made up of three separate regions: Long Beach, the Broken Group Islands, and the West Coast Trail. Its Pacific Coast Mountains are characterized by rugged coasts and temperate rainforests.
Widespread vegetation found in the park includes western hemlock, Sitka spruce, western red-cedar, deer fern and sword fern. Animal species vary from marine and intertidal species, such as humpback whales and ochre sea star, to land mammals, such as Vancouver Island wolves.
For recreational purposes, Long Beach is used for surfing and windsurfing, the Broken Group for sea kayaking, and the West Coast Trail for hiking, as well as camping in all areas and scuba diving in the winter months in the Long Beach and Broken Group areas.
Fun Fact
The park was established in1970 and was added to the National Parks Act in 2000. It is classified as a "park reserve" based on an accepted claim of certain rights to the area by the Nuu-chah-nulth Tribal Council.
Website
Hours:
Monday: 8:00 AM – 11:00 PM
Tuesday: 8:00 AM – 11:00 PM
Wednesday: 8:00 AM – 11:00 PM
Thursday: 8:00 AM – 11:00 PM
Friday: 8:00 AM – 11:00 PM
Saturday: 8:00 AM – 11:00 PM
Sunday: 8:00 AM – 11:00 PM
These hours can change. Please check the web site before making your plans.