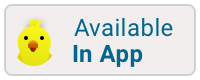 Neuschwanstein Castle
Photo by giesing
Neuschwanstein Castle (German: Schloss Neuschwanstein) is a 19th-century historicist palace on a rugged hill above the village of Hohenschwangau near Füssen in southwest Bavaria, Germany. The palace was commissioned by King Ludwig II of Bavaria as a retreat and in honour of Richard Wagner. Ludwig chose to pay for the palace out of his personal fortune and by means of extensive borrowing, rather than Bavarian public funds. Construction began in 1869, but was never fully completed.
The castle was intended as a private residence for the King, until he died in 1886. It was open to the public shortly after his death. Since then more than 61 million people have visited Neuschwanstein Castle. More than 1.3 million people visit annually, with as many as 6,000 per day in the summer.
Fun Fact
King Ludwig II only lived in the castle for 172 days.
Website
Hours:
Monday: 9:00 AM – 6:00 PM
Tuesday: 9:00 AM – 6:00 PM
Wednesday: 9:00 AM – 6:00 PM
Thursday: 9:00 AM – 6:00 PM
Friday: 9:00 AM – 6:00 PM
Saturday: 9:00 AM – 6:00 PM
Sunday: 9:00 AM – 6:00 PM
These hours can change. Please check the web site before making your plans.