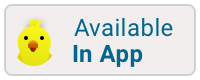 Mission San Diego de Alcala
Photo by Rennet Stowe
Mission San Diego de Alcala was founded on July 16, 1769 by a Spanish friar named Junípero Serra. It was the first of twenty one missions to be started in California with the goal of spreading Christianity in the region.
Prior to the Spanish arrival, the Kumeyaay people had lived here for 12,000 years. The first Spanish ships arrived in 1542. Juan Rodríguez Cabrillo named the bay San Miguel in honor of the saint's feast day. It would later be renamed San Diego when another Spanish explorer, Sebastián Vizcaíno, arrived in 1602.
The missions were used to settle areas of California for Spain to ensure that Russia did not control the territory. The Spanish colonization threatened the Kumeyaay people and on November 4, 1775 they raided the mission. It was set on fire and burned to the ground.
Father Serra led the rebuilding of the church. Eventually the Spanish and Kumeyaay people would work together to harvest the land. Many even converted to catholicism.
After the Mexican-American War, the 1848 Treaty of Guadalupe Hidalgo made the San Diego area a United States territory.
Today, the mission still serves as an active parish. Much of the history of this area and artifacts can be found in the mission's museum.
Fun Facts
In 1976, Mission San Diego de Alcalá was named a basilica. This is a special priveledge that can only be given by the pope.
The current church is the fifth to be built on this site.
Website
Hours:
Monday: 9:00 AM – 4:00 PM
Tuesday: 9:00 AM – 4:00 PM
Wednesday: 9:00 AM – 4:00 PM
Thursday: 9:00 AM – 4:00 PM
Friday: 9:00 AM – 4:00 PM
Saturday: 9:00 AM – 4:00 PM
Sunday: 9:00 AM – 4:00 PM
These hours can change. Please check the web site before making your plans.