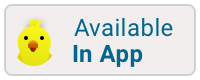 Katmai National Park
Photo by Katmai National Park and Preserve
Kid Rating:




Katmai National Park and Preserve is in southwest Alaska, notable for the Valley of Ten Thousand Smokes and for its brown bears. The park and preserve encompass 4,093,077 acres, which is between the sizes of Connecticut and New Jersey. Most of the national park is a designated wilderness area.
The park is named after Mount Katmai, its centerpiece stratovolcano. The park is located on the Alaska Peninsula, across from Kodiak Island. It was first designated a national monument in 1918 to protect the area around the major 1912 volcanic eruption of Novarupta, which formed the Valley of Ten Thousand Smokes, a 40-square-mile, 100-to-700-foot-deep (30 to 213 m) pyroclastic flow. The park includes as many as 18 individual volcanoes, seven of which have been active since 1900.
Initially designated because of its volcanic history, the monument was left undeveloped and largely unvisited until the 1950s. The monument and surrounding lands became appreciated for their wide variety of wildlife, including an abundance of sockeye salmon and the brown bears that feed upon them. After a series of boundary expansions, the present national park and preserve were established in 1980 under the Alaska National Interest Lands Conservation Act.
Website
Hours:
Monday: Open 24 hours
Tuesday: Open 24 hours
Wednesday: Open 24 hours
Thursday: Open 24 hours
Friday: Open 24 hours
Saturday: Open 24 hours
Sunday: Open 24 hours
These hours can change. Please check the web site before making your plans.