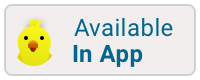 Independence Hall
Photo by Xiquinho Silva
Kid Rating:




Independence Hall in Philadelphia, Pennsylvania, is one of the most important buildings in American history. It is the building where both the Declaration of Independence and the United States Constitution were signed. Today it is part of Independence National Historic Park in Philadelphia and is visited by more than 500,000 people each year.
Independence Hall was constructed in 1753 to be the home of the colonial Pennsylvania Legislature. For many years it was actually used as the capitol building until the capital of Pennsylvania was moved to Lancaster in 1799. During the American Revolutionary War, Independence Hall was where the Continental Congresses met to discuss the founding of a new nation as well as a new government for the former British Colonies.
On June 14th, 1775, the Second Continental Congress gathered inside of Independence Hall and voted for George Washington to be the Commander-in-Chief of the newly formed Continental Army. At the same time, the Continental Congress named Benjamin Franklin as the very first Postmaster General. A little more than a year later, the Declaration of Independence was signed which officially proclaimed that the American Colonies would be leaving the British crown. In 1787, the Constitution of the United States was drafted and adopted after the Articles of Confederation failed. The Constitution created the laws for how the United States would be governed.
Photo by Xiquinho Silva
Website
Hours:
Monday: 9:00 AM – 5:00 PM
Tuesday: 9:00 AM – 5:00 PM
Wednesday: 9:00 AM – 5:00 PM
Thursday: 9:00 AM – 5:00 PM
Friday: 9:00 AM – 5:00 PM
Saturday: 9:00 AM – 5:00 PM
Sunday: 9:00 AM – 5:00 PM
These hours can change. Please check the web site before making your plans.