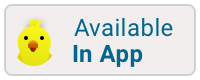 Hohe Tauern National Park
Photo by Sander Hoogendoorn
Hohe Tauern National Park is about 1,834 square kilometres (708 sq mi) in area, making it the largest of Austria's seven national parks as well as the largest nature reserve in the Alps. It is divided into a core zone of 1,198 square kilometres (463 sq mi) where agricultural use is prohibited, and a fringe zone of 638 square kilometres (246 sq mi) used for forestry and alpine-meadow farming. Five special nature sanctuaries are protected from any human disturbance.
The park includes the Pasterze, the longest glacier in Austria, and numerous other glaciers, the Krimml Waterfalls, several glacial valleys, tundra areas and forests. Among the flora of the Alps, Swiss Pines grow along the tree line with Saxifraga plants growing at elevations up to about 2,800 m (9,200 ft).
The fauna includes chamois, Alpine ibex and red deer, as well as griffon vulture and the golden eagle. The formerly extinct bearded vulture and the Alpine marmot have been successfully reintroduced.
The park was established in a 1971 declaration signed by the participating states at Heiligenblut. It took until 1981, when the first parts around Großglockner and Hochschober in Carinthia were put under protection.
Website
Hours:
Monday: 10:00 AM – 6:00 PM
Tuesday: 10:00 AM – 6:00 PM
Wednesday: 10:00 AM – 6:00 PM
Thursday: 10:00 AM – 6:00 PM
Friday: 10:00 AM – 6:00 PM
Saturday: 10:00 AM – 6:00 PM
Sunday: 2:00 – 6:00 PM
These hours can change. Please check the web site before making your plans.