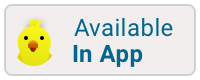 Golden Gate Bridge
Kid Rating:





Opened: 1937
The Golden Gate Bridge is a suspension bridge in California that connects San Francisco and Marin County. The Bridge takes drivers over a mile-wide strait that connects the San Francisco Bay and the Pacific Ocean. A strait is a narrow body of water that connects two larger bodies of water. The Golden Gate Bridge opened in 1937 and was the longest and tallest suspension bridge in the world.
Before the Golden Gate Bridge was built, the quickest way to get from one side to the other was by boat. There was a ferry boat that operated starting in 1820 to take travelers from San Francisco to Marin County. Although many people in the area asked for a bridge to be built, engineers believed that one could never be constructed because the winds there are very strong, and the strait had strong currents and tides which would make construction very hard. It wasn't until 1933 that construction began using a design by an architect named Irving Morrow. Construction took four years, and unfortunately, 11 men died while the bridge was being built. Building bridges was a very dangerous job. On February 17, 1937, a worker's platform collapsed and the net below it failed. There was a total of 31 men working on the platform, and 19 of them were caught in the net. Sadly, 12 of them fell into the icy water of the strait and 10 of them passed away.
Today, around 110,000 cars drive over the bridge every day. Walkways were built on the bridge when it first opened, so people can walk or bicycle across it. The Golden Gate Bridge has been named one of the Modern Wonder of the World and is one of the most photographed sites in California.