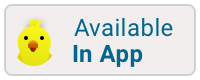 Gateway Arch National Park
Photo by Steve Harbula
Kid Rating:




Gateway Arch National Park is located in St. Louis, Missouri, near the starting point of the Lewis and Clark Expedition.
The memorial was established to commemorate:
the Louisiana Purchase and subsequent westward movement of American explorers and pioneers;
the first civil government west of the Mississippi River; and
the debate over slavery raised by the Dred Scott case.
The national park consists of the Gateway Arch, a steel catenary arch that has become the definitive icon of St. Louis; a 91-acre park along the Mississippi River on the site of the earliest buildings of the city; the Old Courthouse, a former state and federal courthouse where the Dred Scott case originated; and the 140,000 sq ft museum at the Gateway Arch.
The immediate surroundings of the Gateway Arch were initially designated the Jefferson National Expansion Memorial (a national memorial) by executive order on December 21, 1935. The Gateway Arch was completed on October 28, 1965; the area surrounding it was redesignated as the "Gateway Arch National Park" (a national park) in 2018.
Fun Facts
The area of the park is where the Battle of St. Louis took place. It was the only battle west of the Mississippi River during the American Revolutionay War.
Website
Hours:
Monday: 5:00 AM – 11:00 PM
Tuesday: 5:00 AM – 11:00 PM
Wednesday: 5:00 AM – 11:00 PM
Thursday: 5:00 AM – 11:00 PM
Friday: 5:00 AM – 11:00 PM
Saturday: 5:00 AM – 11:00 PM
Sunday: 5:00 AM – 11:00 PM
These hours can change. Please check the web site before making your plans.