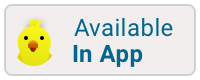 Denali National Park
Photo by Alan Sandercock
Kid Rating:




Denali National Park and Preserve, formerly known as Mount McKinley National Park, is located in Interior Alaska. It is centered on Denali, the highest mountain in North America at 20,310 feet (6,190 m). The park and contiguous preserve encompass 6,045,153 acres which is larger than the state of New Hampshire.
On December 2, 1980, 2,146,580-acre Denali Wilderness was established within the park. Denali's landscape is a mix of forest at the lowest elevations, including deciduous taiga, with tundra at middle elevations, and glaciers, snow, and bare rock at the highest elevations. The longest glacier is the Kahiltna Glacier.
Wintertime activities include dog sledding, cross-country skiing, and snowmobiling.