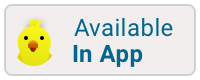 Colosseum
The Colosseum is a large oval amphitheater in the city of Rome. The structure is also known as the Flavian Amphitheatre and was built between 70 and 80 AD under the Roman emperor Vespasian and finished under Emperor Titus.
The Colosseum is huge, and was estimated to have been able to hold between 50,000 and 80,000 people when it was still active. The space was used for battles between gladiators, animal hunts, executions, re-enactments of famous battles, and even as a large stage to put on Classical mythology plays.
Tips: Consider booking a private guided tour. This will allow you to skip the lines and, in my experience, was a much more enjoyable way to learn about the history of the Colosseum.
Hours:
Monday: 8:30 AM – 7:00 PM
Tuesday: 8:30 AM – 7:00 PM
Wednesday: 8:30 AM – 7:00 PM
Thursday: 8:30 AM – 7:00 PM
Friday: 8:30 AM – 7:00 PM
Saturday: 8:30 AM – 7:00 PM
Sunday: 8:30 AM – 7:00 PM
Kid Rating: