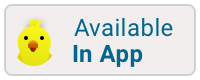 American Falls
Kid Rating:





American Falls is a cataract waterfall located in New York along the border of the United States and Canada. A cataract waterfall is a large and powerful waterfall with only one down pouring location. American Falls is the second largest of the three waterfalls that make up Niagara Falls, and falls completely within the United States, unlike the larger Horseshoe Falls which falls two-thirds within Canada and one-third within the United States.
The height of American Falls ranges between 70 and 110 feet although it appears to be much taller. This is because of the large number of rocks at the base of the falls known as a talus. The distance from the top of the falls to the river is actually 188 feet. Rock falls happen with some regularity in the area, with the most recent happening in 1954 when Prospect Point collapsed to the north. This caused a large number of rocks and boulders to go down the river towards the American Falls, and modified the ledge to become a "W" shape.
Because of the massive number of rocks that flowed downstream to the ledge, the U.S. Army Corp of Engineers decided to survey the rockfall and try to determine how to stop the falls from becoming a series of rapids. To do this, they completely blocked the flow of water over the American Falls from June to November of 1969. It was determined by the Corp of Engineers to not alter the rock wall in anyway but to allow nature to take its course.
Website
Hours: Niagara Falls State Park is open year round, 24 hours a day, 7 days a week.
These hours can change. Please check the web site before making your plans.