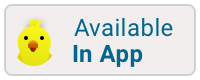 Abraj Al Bait
Photo by Samira Akil Zaman
The Abraj Al-Bait is a government-owned complex of seven skyscraper hotels in Mecca, Saudi Arabia. Opened in 2012, these towers are part of the King Abdulaziz Endowment Project that aims to modernize the city in catering to its pilgrims. The central hotel tower, the Makkah Royal Clock Tower, has the world's largest clock face and is the third-tallest building and fifth-tallest freestanding structure in the world. The clock tower contains the Clock Tower Museum that occupies the top four floors of the tower.
The building complex is metres away from the world's largest mosque and Islam's most sacred site, the Great Mosque of Mecca.
The developer and contractor of the complex is the Saudi Binladin Group, the Kingdom's largest construction company. It is the world's second most expensive building, with the total cost of construction totalling US$15 billion, the first being the Great Mosque of Mecca. The complex was built after the demolition of the Ajyad Fortress, the 18th-century Ottoman citadel on top of a hill overlooking the Grand Mosque. The destruction of the historically significant site in 2002 by the Saudi government sparked international outcry and a strong response from Turkey.
Fun Facts
The tower is 601 meters tall and has 120 floors.
The roof of the clocks is 450 m (1,480 ft) above the ground, making them the world's most elevated architectural clocks.
A 151-metre-tall (495 ft) spire has been added on top of the clock giving it a total height of 601 m (1,972 ft). Behind the clock faces there is an astronomy exhibition. In the spire base and the glass-covered floors (The Jewel) there is a scientific center which is used to sight the moon in the beginnings of the Islamic months, and to operate an atomic clock which controls the tower clocks.
Hours:
Monday: Open 24 hours
Tuesday: Open 24 hours
Wednesday: Open 24 hours
Thursday: Open 24 hours
Friday: Open 24 hours
Saturday: Open 24 hours
Sunday: Open 24 hours
These hours can change. Please check the web site before making your plans.