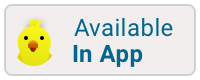 Aachen Cathedral
Photo by Jim Linwood
Aachen Cathedral is one of the oldest cathedrals in Europe, it was constructed by order of Emperor Charlemagne, who was buried there in 814. From 936 to 1531, the Palatine Chapel saw the coronation of thirty-one German kings and twelve queens. The church has been the mother church of the Diocese of Aachen since 1802.
Charlemagne began the construction of the Palatine Chapel around 796, along with the rest of the palace structures. The construction is credited to Odo of Metz. The exact date of completion is unclear; however, a letter from Alcuin, in 798, states that it was nearing completion, and in 805, Pope Leo III consecrated the finished chapel. A foundry was brought to Aachen near the end of the 8th century and was utilized to cast multiple bronze pieces, from doors and the railings, to the horse and bear statues. Charlemagne was buried in the chapel in 814. It suffered a large amount of damage in a Viking raid in 881, and was restored in 983.
Following Charlemagne's canonization by Frederick Barbarossa in 1165, the chapel became a draw for pilgrims. Due to the enormous flow of pilgrims, in 1355 a Gothic choir hall was added, and a two-part Capella vitrea (glass chapel) which was consecrated on the 600th anniversary of Charlemagne's death. A cupola, several other chapels, and a steeple were also constructed at later dates. It was restored again in 1881, when the Baroque stucco was removed.
During World War II, Aachen, including its famed cathedral, was heavily damaged by Allied bombing attacks and artillery fire, but the cathedral's basic structure survived. Many of the cathedral's artistic objects had been removed to secure storage during the war, and some which could not be moved were protected within the church itself. However, the glazing of the 14th-century choir hall, the Neo-Gothic altar, a large part of the cloister, and the Holiness Chapel (Heiligtumskapelle) were irretrievably destroyed. Reconstruction and restoration took place intermittently over more than 30 years, and cost an estimated €40 Million.
In 1978, Aachen Cathedral was one of the first 12 items to be listed on the UNESCO list of World Heritage sites.
Website
Hours:
Monday: 7:00 AM – 6:00 PM
Tuesday: 7:00 AM – 6:00 PM
Wednesday: 7:00 AM – 6:00 PM
Thursday: 7:00 AM – 6:00 PM
Friday: 7:00 AM – 6:00 PM
Saturday: 7:00 AM – 6:00 PM
Sunday: 7:00 AM – 6:00 PM
These hours can change. Please check the web site before making your plans.