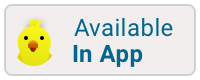 Willis Tower
Photo by Daniel Lobo
Kid Rating:




The Willis Tower (formerly known as and commonly referred to as the Sears Tower) is a 1,450-foot (442.1 m) skyscraper in Chicago. The tower has 108 stories as counted by standard methods, though the building's owners count the main roof as 109 and the mechanical penthouse roof as 110. At completion in 1974, it surpassed the World Trade Center in New York City to become the tallest building in the world, a title that it held for nearly 25 years; it was also the tallest building in the Western Hemisphere for 41 years, until the new One World Trade Center surpassed it in 2013.
It is currently the third-tallest building in the United States and the Western hemisphere – and the 23rd-tallest in the world. Each year, more than one million people visit its observation deck, the highest in the United States, making it one of Chicago's most popular tourist destinations. The structure was renamed in 2009 by the Willis Group as a term of its lease.
As of April 2018, the building's largest tenant is United Airlines, which moved its corporate headquarters in 2012, occupying around 20 floors.
Fun Fact
It was named the Sears Tower until 2009, serving as the headquarters of retail company Sears from its opening in 1974 to 1994. Local area residents still refer to the buiding by its old name.
Website
Hours:
Monday: 9:00 AM – 10:00 PM
Tuesday: 9:00 AM – 10:00 PM
Wednesday: 9:00 AM – 10:00 PM
Thursday: 9:00 AM – 10:00 PM
Friday: 9:00 AM – 10:00 PM
Saturday: 9:00 AM – 10:00 PM
Sunday: 9:00 AM – 10:00 PM
These hours can change. Please check the web site before making your plans.