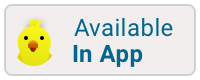 White House
Photo by mmarchin
Kid Rating:




The White House, in America's capital city of Washington D.C., is the home and office of the President of the United States. It has been the home of every president since 1800, so the first president, George Washington, did not live there. George Washington did not know what kind of house should be built for the president, so Thomas Jefferson suggested a contest. The contest was advertised in newspapers around the country, and George Washington picked a simple but classic design by an Irish man named James Hoban. The crews started building in 1792 and it took 8 years to finish. John Adams, and the first lady Abigail, moved into the house in 1800. Because the house is made of sandstone, it wasn't white yet, but was a grey color instead.
During the War of 1812, the White House was burned by the English. James Madison and the first lady Dolly Madison were living in the White House then. When British troops got close to Washington D.C., Dolly called for a horse-drawn carriage to take them all to safety, but not until the painting of George Washington was saved from the White House. Today, the painting of George Washington is the only item that has been in the White House since it opened. When the War was over, crews painted the house white to cover the burned parts, and people started calling it the White House. President Theodore Roosevelt officially named the home The White House in 1901. It takes 570 gallons of paint to cover the whole building and the color is called "Whisper White". In 1992, a renovation was done and 32 layers of paint were removed!
Every president has decorated the White House a little differently, adding things that they like. There's a bowling alley, a movie theater, a running track, a tennis court, a swimming pool, a golfing green, and many other fun activities for the President and his family to enjoy when they aren't working.
The White House is one of the most popular places to visit in the country. More than 30,000 people visit the White House every week!
Photo by mmarchin
Tips:
Plan ahead. If you want to tour the White House you must submit a request through a Member of Congress. This should be done no later than 3 weeks from your tour date.
There is limited space so start early. You can submit your request up to 3 months in advance.
Website
Hours:
Self-guided tours are available from 7:30 a.m. to 11:30 a.m. Tuesday through Thursday, 7:30 a.m. to 1:30 p.m. Fridays and Saturdays (excluding federal holidays or unless otherwise noted)
These hours can change. Please check the web site before making your plans.