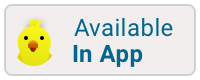 Victor Emmanuel II National Monument
Photo by laredawg
The Victor Emmanuel II National Monument, also known as the Mole del Vittoriano or simply Vittoriano, is a large national monument built between 1885 and 1935 to honor Victor Emmanuel II, the first king of a unified Italy. It stands in the centre of ancient Rome and is connected to the modern one by the streets that radiate from Piazza Venezia
From an architectural perspective, it was designed as a modern forum, an agora (public space) on three levels are connected by stairways and dominated by a portico surrounded by columns.
The monument is dedicated to King Victor Emmanuel II of Savoy who carried out the complex process of unifying and liberating Italy from foreign countries. For this reason, the Vittoriano is considered one of the national symbols of Italy.
The monument preserves the Altar of the Fatherland (Altare della Patria), first an altar of the goddess Rome, then also a shrine of the Italian Unknown Soldier. It gets its name from its importance as a national symbol.
Fun Facts
The Victor Emmanuel II National Monument sits on the Capitoline Hill (one of Seven Hills of Rome), in the center of ancient Rome.
The design is a neoclassical interpretation of the Roman Forum.
Tips:
Climb to the top for several great views of Rome and the surrounding historical sites.