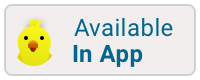 Vatican City
Kid Rating:




The Vatican is located in Rome, but it's an independent state governed as an absolute monarch with the pope as the head of what is the world's smallest country. Encircled with a two-mile border, it has its own militia to protect the pope, as well as 800 full-time citizens and temporary residents.
Covering just over 100 acres, it's only about one-eighth the size of Central Park in New York City. The name Vatican City was taken from Vatican Hill, first used in the Lateran Treaty which was signed in 1929 to establish the modern city-state.
Within the Vatican are a number of cultural and religious sites, including the stunning St. Peter's Basilica that was built upon an earlier 4th-century church, completed in 1626 after 120 years of construction. It also hosts the Vatican Museums, a massive complex of museums and galleries showcasing elaborate frescoes, paintings, sculptures, classical antiquities and tapestries, as well as Michelangelo's Sistine Chapel. The chapel is famous for its frescoes which include works by Botticelli, Perugino, Domenico Ghirlandaio, along with the ceiling and Last Judgment by Michelangelo.
The Vatican is a UNESCO-listed World Heritage Site, added in 1984. It remains the only one that is made up of an entire state. It prints its own stamps, mints its own euros, issues passports, and has its own anthem and flag. There is no taxation as souvenir sales, stamps and museum admission fees generate the Vatican's revenue.
Tips:
When visiting Vatican City, consider attending the Papal Audience on Wednesday mornings. If you plan ahead of time, you can reach out through your local church to receive tickets. The tickets get you into a closer section for better viewing. You'll still want to arrive early, usually around 8am, to get the best seats. The Papal Audience gives you a chance to see the Pope up close. We were lucky enough to sit within a few rows of Pope Francis during the Audience. After the Audience concluded, he walked around giving married couples a blessing. This allowed us to get even closer so we could get some great pictures. If you arrive later or don't have tickets, you can still see the Audience from further away. During the warmer months, the Audience takes place in St. Peter's Square which can be filled with thousands of people.