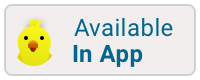 Trevi Fountain
Kid Rating:




Trevi Fountain is located in the Trevi district of Rome, Italy. Its origins date all the way back to 19 BC, when Marcus Agrippa, a Roman consul and lieutenant to Julius Caesar, commissioned an aqueduct to provide water for the baths he had built in the city. It was used to fill three fountains in Rome's Via del Corso in the 12th century. While there were restorations and new aqueducts put in place here over the years, the fountain you see today was built in baroque style between 1732 and 1736, making it nearly 300 years old. The opulent masterpiece stands 85 feet high and is about 160 feet wide, as the city's largest and most famous fountain.
The fountain is visually stunning, featuring a marble statue of the Roman Sea God Neptune at the center surrounded by Tritons, the messenger of the sea. Many come to toss three coins into the water as legend tells that those who do will enjoy several benefits. To enjoy them, you'll have to turn your back to it and throw each coin with your right hand over your left shoulder. Throwing the first means you'll get to return to Rome. The second coin leads to discovering your true love and a third means it will lead to marriage. There is an average of $3,500 worth of coins tossed in every day, and they all go to a good cause, support programs for the poor in the city.
Website
Hours:
Monday: Open 24 hours
Tuesday: Open 24 hours
Wednesday: Open 24 hours
Thursday: Open 24 hours
Friday: Open 24 hours
Saturday: Open 24 hours
Sunday: Open 24 hours
These hours can change. Please check the web site before making your plans.