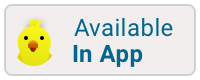 Tower Bridge
Photo by phil_foto
Kid Rating:




The Tower Bridge crosses the River Thames close to the Tower of London. It is a suspension bridge that was constructed between 1886 and 1894. The Bridge connects the London boroughs of Tower Hamlets and Southwark. The Tower Bridge is one of the most iconic symbols of London and sometimes gets confused with the London Bridge, which is more than a half a mile upstream.
In 1877 a Special Bridge or Subway Committee was formed to find a solution to the Thames River crossing problem. Over 50 designs were submitted, and ultimately a Gothic Style bridge designed by Sir Joseph Bazalgette was chosen. In 1885, an Act of Parliament authorized the construction of the bridge, which took more than 8 years to complete. Five different contractors worked on the project which employed 432 construction workers. In total, the cost was $1,184,000, more than $124 million today. The then Prince of Wales, the future King Edward VIII and his wife opened the bridge on June 20th of 1894.
In 2008 a renovation and facelift was announced which included stripping off the red, white, and blue paint from the 1970s down to bare metal. It was a large task to ensure the stripped paint would not fall into the Thames River. During the 2012 London Summer Olympics, the 5 Olympic rings were hung from the Tower Bridge. Today, more than 40,000 people (motorists, cyclists, and pedestrians) cross the bridge each day.
Website
Hours:
Monday: 9:30 AM – 6:00 PM
Tuesday: 9:30 AM – 6:00 PM
Wednesday: 9:30 AM – 6:00 PM
Thursday: 9:30 AM – 6:00 PM
Friday: 9:30 AM – 6:00 PM
Saturday: 9:30 AM – 6:00 PM
Sunday: 9:30 AM – 6:00 PM
These hours can change. Please check the web site before making your plans.