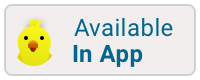 The Paul Revere House
The Paul Revere House was the home of silversmith and Patriot Paul Revere. The house was built in 1680 and is the oldest house in downtown Boston.
Paul Revere is an American Patriot who was a member of the secretive group known as the Sons of Liberty. He is most well-known for his Midnight Ride on horseback just before the battles of Lexington and Concord at the start of the American Revolutionary War.
Today, you can walk through his home and see what life was like in Boston in the 1700's. Learn more about Paul Revere, his family, and his importance in the colonists' fight for independence.
Hours:
Monday: 9:30 AM – 5:15 PM
Tuesday: 9:30 AM – 5:15 PM
Wednesday: 9:30 AM – 5:15 PM
Thursday: 9:30 AM – 5:15 PM
Friday: 9:30 AM – 5:15 PM
Saturday: 9:30 AM – 5:15 PM
Sunday: 9:30 AM – 5:15 PM
Kid Rating: