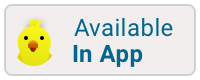 The Boston Tea Party
On December 16, 1773, a group of 116 men, led by the Sons of Liberty, went down to Boston Harbor where the 3 East India Company ships were docked and dumped their cargo into the water. British Parliament passed the Intolerable Acts as punishment. Instead of complying with the new laws, the Constitutional Congress was created to protest them. A few months later, in April 1775, the American Revolution would begin.
Today, you can visit the museum and relive this time in history.
Hours:
Monday: 10:00 AM – 4:00 PM
Tuesday: 10:00 AM – 4:00 PM
Wednesday: 10:00 AM – 4:00 PM
Thursday: 10:00 AM – 4:00 PM
Friday: 10:00 AM – 4:00 PM
Saturday: 10:00 AM – 4:00 PM
Sunday: 10:00 AM – 4:00 PM
Kid Rating: