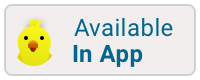 The Alamo
Photo by Silver Smith
The Alamo is located in San Antonio, Texas. It is a Spanish mission which was built in 1718 and is the location where the Battle of the Alamo was fought between Mexican troops and Texans and Texas immigrants in 1836.
It took place over issues with the cotton industry, immigration rights, slavery, and Federalism. Mostly though, the conflict was over money. Although the battle only lasted 13 days, it was very gruesome (about 600 Mexicans and between 180-250 Texans died).
When Santa Anna and the Mexican army stormed the Alamo, the Texas army led by James Bowie and William Travis fought back valiantly, using anything they could. That is why the Alamo came to stand for courage and resistance to oppression. "Remember the Alamo" is a popular coined phrase which is said to remind people everywhere to stand up for their rights.
The Alamo was the scene for other wars before the Battle of the Alamo. In fact, 6 flags have flown over it from different nations.
Today, the Alamo is toured by visitors from all around the world. You are able to walk inside the church mission and you can stroll around the grounds too. The Long Barrack where the army officers slept can be viewed as well.
A guided tour or an audio tour are available for a small fee.
Fun Facts
A Disney mini-series in the 1950's, Davy Crockett, was based on the life of David Crockett, a U.S. Congressman who fought and died in the battle.
The battle would provide a rallying cry for the fight for Texas independence. On April 21, 1836, Sam Houston with 800 Texans defeated Santa Anna's Mexican army of 1,500 men at San Jacinto.
Website
Hours:
Monday: 9:00 AM – 5:30 PM
Tuesday: 9:00 AM – 5:30 PM
Wednesday: 9:00 AM – 5:30 PM
Thursday: 9:00 AM – 5:30 PM
Friday: 9:00 AM – 5:30 PM
Saturday: 9:00 AM – 5:30 PM
Sunday: 9:00 AM – 5:30 PM
These hours can change. Please check the web site before making your plans.