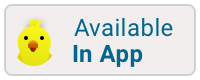 The Alamo
The Alamo is located in San Antonio, Texas. It is a Spanish mission which was built in 1718 and is the location where the Battle of the Alamo was fought between Mexican troops and Texans and Texas immigrants in 1836. The battle lasted 13 days ending in the defeat of the Texan army but the outcome would provide a rallying cry for the fight for independence.
Today, the Alamo is toured by visitors from all around the world. You are able to walk inside the church mission and you can stroll around the grounds too. The Long Barrack where the army officers slept can be viewed as well.
A guided tour or an audio tour are available for a small fee.
Hours:
Monday: 9:00 AM – 5:30 PM
Tuesday: 9:00 AM – 5:30 PM
Wednesday: 9:00 AM – 5:30 PM
Thursday: 9:00 AM – 5:30 PM
Friday: 9:00 AM – 5:30 PM
Saturday: 9:00 AM – 5:30 PM
Sunday: 9:00 AM – 5:30 PM