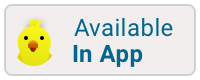 Temple Mickve Israel
Photo by Stephen Rahn
The Temple Mickve Israel is a Jewish synagogue located in Savannah, GA's historic district. It is one of the few examples of a gothic style synagogue in the United States and is the home of the third oldest Jewish congregation in the country. Founded in 1735, the congregation was formed by 42 Jewish settlers who came to the new Georgia colony looking for religious freedom. The Temple Mickve Israel was constructed in 1876 and has been used by the congregation ever since. Mickve Israel means "The Hope of Israel".
Many of the original congregation members came to Savannah from London but had left their home countries of Spain and Portugal in the 1720 fleeing the Spanish Inquisition. The Spanish Inquisition was a time period in which the Catholic Church was punishing anyone who was not a member of the Catholic faith. Wealthy Jews in London paid for many Jewish settlers to go to Savannah, including the original members of the church and many who followed later. One of the many ships coming to Savannah with Jewish settlers brought with them a Sefer Torah. A Sefer Torah is a handwritten copy of the Torah, or the Jewish holy book. They are very rare. The one that is in Temple Mickve Isreal is one of the oldest in the United States.
The Temple Mickve Isreal also has many Presidential letters in its library, dating all the way back to the very first president of the United States. When George Washington was elected president, the leader of the congregation wrote him a letter, and President Washington wrote him back. Since then, more than 10 presidents have written to the congregation including Thomas Jefferson, James Madison, and Barak Obama.
Website
Hours: Tours run from 10am to 3:30pm, Monday through Friday.
These hours can change. Please check the web site before making your plans.