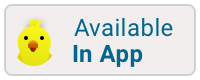 Temple Expiatori del Sagrat Cor
Photo by Emma
Kid Rating:


The Temple Expiatori del Sagrat Cor, or the Expiatory Church of the Sacred Heart of Jesus, is a Roman Catholic Church built on the summit of Mount Tibidabo. Although the Church is of Neo Gothic design, it is a relatively new church, opened and completed in 1961.
The Catholic Church decided that they wanted to build a church on the summit of Mount Tibidabo at the end of the 1800s because the Catholic diocese had heard a rumor that a Protestant church and a casino was going to open there. In 1886, Saint John Bosco was given the area of land and groundbreaking took place in 1902. The construction of the massive church took place in stages, with the crypts being built first from 1903 to 1911, and then the main part of the church from 1915 to 1951. Finally, the towers were added and finally finished in 1961.
On the top of the church is a massive statue of Jesus Christ made from bronze and standing 23 feet tall. This was the second statue of Jesus that was placed on the top of the Sagrat Cor. The first was placed in 1935, but was destroyed in 1936 during the Spanish Civil War. The one you see today was placed when the church doors opened in 1961.
Tips:
Entry is free. It allows you to visit the crypt and the temple.
There is a 3,50 € per person fee to visit the terrace.
Website
Hours:
Monday: 9:00 AM – 8:30 PM
Tuesday: 9:00 AM – 8:30 PM
Wednesday: 9:00 AM – 8:30 PM
Thursday: 9:00 AM – 8:30 PM
Friday: 9:00 AM – 8:30 PM
Saturday: 9:00 AM – 8:30 PM
Sunday: 9:00 AM – 8:30 PM
These hours can change. Please check the web site before making your plans.