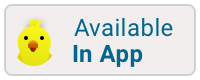 Telefónica Building
Photo by Javier Paredes
Kid Rating:


The Telefónica Building in Madrid, Spain is a 292-foot-tall skyscraper that was built in 1929. With 14 floors, it was the tallest building in Madrid until 1953 when it was overtaken by the Edificio España. The Telefónica Building was designed by architect Ignacio de Cárdenas who had studied under an American architect named Lewis S Weeks in New York City, New York. Much of the design of the Telefónica Building is American in style, but Cárdenas added churrigueresque design to the outside so that it blended in better with the other buildings in Madrid. Churrigueresque design is a style of Baroque architecture that is very elaborate and detailed.
Construction of the Telefónica Building started in 1926 and the building was finished in March of 1929. When the front doors officially opened in January of 1930, the final cost was 32 million pesetas, the former currency of Spain. More than 1000 people worked on the building! From 1936 to 1939, the Spanish Civil War took place,. The Telefónica Building was used as a watchtower by the Republican forces. It was also the Offices of the Foreign Press during that time, so it became a target of bombings. American author, Ernest Hemmingway, sent his reports from inside the Telefónica Building during the Civil War.
For many years, the Telefónica Building could be seen from many different angles in the Madrid skyline. It stood out because it had a red lit clock that could be seen from far away. In 2013, the color was changed to blue.
Website
Hours:
Monday: Closed
Tuesday: 10:00 AM – 8:00 PM
Wednesday: 10:00 AM – 8:00 PM
Thursday: 10:00 AM – 8:00 PM
Friday: 10:00 AM – 8:00 PM
Saturday: 10:00 AM – 8:00 PM
Sunday: 10:00 AM – 8:00 PM
These hours can change. Please check the web site before making your plans.