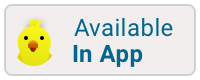 St Patrick's Cathedral
Photo by Warren LeMay
Kid Rating:


St. Patrick's Cathedral is a Catholic cathedral in the Midtown Manhattan neighborhood of New York City. It is the seat of the Archbishop of New York as well as a parish church. The cathedral occupies a city block bounded by Fifth Avenue, Madison Avenue, 50th Street, and 51st Street, directly across from Rockefeller Center. Designed by James Renwick Jr., it is the largest Gothic Revival Catholic cathedral in North America.
The cathedral was constructed starting in 1858 to accommodate the growing Archdiocese of New York and to replace St. Patrick's Old Cathedral. Work was halted in the early 1860s during the American Civil War; the cathedral was completed in 1878 and dedicated on May 25, 1879. The archbishop's house and rectory were added in the early 1880s, both by James Renwick Jr., and the spires were added in 1888. A Lady chapel designed by Charles T. Mathews was constructed from 1901 to 1906. The cathedral was consecrated on October 5, 1910, after all its debt had been paid off. Extensive restorations of the cathedral were conducted several times, including in the 1940s, 1970s, and 2010s.
St. Patrick's Cathedral is clad in marble and has several dozen stained glass windows. It measures 332 feet (101 m) long, with a maximum width of 174 feet (53 m) at the transepts. The bronze doors that form the cathedral's main entrance on Fifth Avenue are flanked by towers with spires rising 329.5 feet (100 m). The northern tower contains nineteen bells, and the interior has two pipe organs.
The cathedral is a New York City designated landmark and is listed on the National Register of Historic Places.
Website
Hours:
Monday: 6:30 AM – 8:45 PM
Tuesday: 6:30 AM – 8:45 PM
Wednesday: 6:30 AM – 8:45 PM
Thursday: 6:30 AM – 8:45 PM
Friday: 6:30 AM – 8:45 PM
Saturday: 6:30 AM – 8:45 PM
Sunday: 6:30 AM – 8:45 PM
These hours can change. Please check the web site before making your plans.