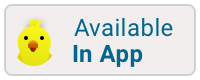 St Mark's Basilica
Photo by Jorge Franganillo
Kid Rating:



The Patriarchal Cathedral Basilica of Saint Mark, commonly known as St Mark's Basilica, is the cathedral church of the Roman Catholic Archdiocese of Venice, northern Italy. It is the most famous of the city's churches and one of the best known examples of Italo-Byzantine architecture. It lies at the eastern end of the Piazza San Marco, adjacent and connected to the Doge's Palace. Originally it was the chapel of the Doge, and has been the city's cathedral only since 1807, when it became the seat of the Patriarch of Venice.
The building's structure dates back to the later part of the 11th century, and the most likely influence on its architecture and design is the Hagia Sophia. Much work has gone toward embellishing this, and the famous main façade has an ornamented roofline that is mostly Gothic. The gold ground mosaics that now cover almost all the upper areas of the interior took centuries to complete. In the 13th century the external height of the domes was greatly increased by hollow drums raised on a wooden framework and covered with metal; the original ones are shallower, as can be seen on the inside. This change makes the domes visible from the piazza.
Many of its rich artifacts and relics were plundered from Constantinople in the Fourth Crusade in 1204 CE, including many artifacts from the Hagia Sophia. The famous Madonna Nicopeia, also known as the icon of the Virgin Nicopeia, was looted from the Monastery of Stoudios and was one of the city's most precious icons, carried into battle by various Byzantine emperors. The icon was brought to Venice by Enrico Dandolo (d. 1205 CE) and the altar of the Virgin Nicopeia remains in St. Mark's Basilica until today. To the Venetians, the icon was a symbol that God had transferred His blessing from Constantinople to Venice by military conquest.
For its opulent design, gold ground mosaics, and its status as a symbol of Venetian wealth and power, from the 11th century on the building has been known by the nickname Chiesa d'Oro (Church of gold).