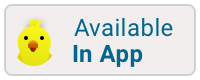 St Louis Cathedral
Photo by Bernard Spragg. NZ
The Cathedral-Basilica of Saint Louis, King of France, also called St. Louis Cathedral, is the seat of the Roman Catholic Archdiocese of New Orleans and is the second oldest cathedral in continuous use in what would become the United States. It is dedicated to Saint Louis, also known as King Louis IX of France. The first church on the site was built in 1718; the third, under the Spanish rule, built in 1789, was raised to cathedral rank in 1793. The original St. Louis Cathedral was burned during the great fire of 1788 and was expanded and largely rebuilt and completed in the 1850s, with little of the 1789 structure remaining.
Saint Louis Cathedral is in the French Quarter of New Orleans. Three Roman Catholic churches have stood on the site since 1718, when the city was founded. The first was a crude wooden structure in the early days of the French colony. As the French were Catholic, their church was prominently located on the town square.
Construction of a larger brick and timber church was begun in 1725 and was completed in 1727. Along with numerous other buildings, the church was destroyed in the Great New Orleans Fire (1788) on Good Friday, March 21, 1788. The cornerstone of a new church was laid in 1789 and the building was completed in 1794.
In 1793 Saint Louis Church was elevated to cathedral rank as the See of the Diocese of New Orleans, making it one of the oldest cathedrals in the United States. In 1819, a central tower (designed by Benjamin Henry Latrobe) with a clock and bell were added. The bell was embossed with the name "Victoire" in commemoration of the Battle of New Orleans victory in 1815.
The present structure dates primarily to 1850. The bell from the 1819 tower was reused in the new building and is still there today. During the renovation, St. Patrick's Church served as the pro-cathedral for the city.
Fun Fact
The cathedral was designated as a minor basilica by Pope Paul VI in 1964. Pope John Paul II visited the cathedral in September 1987.
Website
Hours:
Monday: 8:30 AM – 4:00 PM
Tuesday: 8:30 AM – 4:00 PM
Wednesday: 8:30 AM – 4:00 PM
Thursday: 8:30 AM – 4:00 PM
Friday: 8:30 AM – 4:00 PM
Saturday: 5:00 – 6:00 PM
Sunday: 9:00 AM – 12:00 PM
These hours can change. Please check the web site before making your plans.