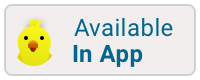 September 11th Memorial
Photo by JJBers
Kid Rating:




The National September 11 Memorial & Museum remembers the September 11, 2001 attacks, which killed 2,977 people, and the 1993 World Trade Center bombing, which killed six. The memorial is located at the World Trade Center site, the former location of the Twin Towers that were destroyed during the September 11 attacks. It is operated by a non-profit institution whose mission is to raise funds for, program, and operate the memorial and museum at the World Trade Center site.
A memorial was planned in the immediate aftermath of the attacks and destruction of the World Trade Center for the victims and those involved in rescue and recovery operations. The winner of the World Trade Center Site Memorial Competition was Israeli-American architect Michael Arad of Handel Architects, a New York- and San Francisco-based firm. Arad worked with landscape-architecture firm Peter Walker and Partners on the design, creating a forest of swamp white oak trees with two square reflecting pools in the center marking where the Twin Towers stood. In August 2006, construction began on the memorial and museum.
A dedication ceremony commemorating the tenth anniversary of the attacks was held at the memorial on September 11, 2011, and it opened to the public the following day. The museum was dedicated on May 15, 2014, with remarks from then mayor of New York City Michael Bloomberg and then President Barack Obama. Six days later, the museum opened to the public.
Website
Hours:
Monday: 10:00 AM – 5:00 PM
Tuesday: 10:00 AM – 5:00 PM
Wednesday: 10:00 AM – 5:00 PM
Thursday: 10:00 AM – 5:00 PM
Friday: 10:00 AM – 5:00 PM
Saturday: 10:00 AM – 5:00 PM
Sunday: 10:00 AM – 5:00 PM
These hours can change. Please check the web site before making your plans.