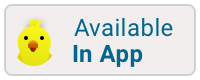 Senso-ji
Built in the early 7th century AD, this is the oldest as well as the most visited temple in Tokyo. It is dedicated to Kannon, the Japanese goddess of mercy. According to rumours, the temple was built to protect the goddess' statue. Whether or not the statue exists though, is a mystery.
The temple complex hosts many festivals and events, like the Sanja Matsuri. There is also a seasonal Hozuki market and Hagoita market taking place at the temple complex' premises. It is especially worth visiting in spring when the cherry trees in the gardens start blooming.
Due to the fact that the temple still serves as a place of worship and the fact that it is among the most popular attractions in the city, you can expect it to be very crowded.
Source: Sygic.com