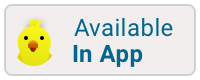 Senso-ji
Built in the early 7th century AD, this is the oldest as well as the most visited temple in Tokyo. It is dedicated to Kannon, the Japanese goddess of mercy.
According to legend, a statue of the Kannon was found in the Sumida River in 628 AD by two fishermen, brothers Hinokuma Hamanari and Hinokuma Takenari. The chief of their village, Hajino Nakamoto, recognized the sanctity of the statue and enshrined it by remodeling his own house into a small temple in Asakusa so that the villagers could worship Kannon.
The first temple was founded in 645 AD, which makes it the oldest temple in Tokyo. In the early years of the Tokugawa shogunate, Tokugawa Ieyasu designated Sensō-ji as tutelary temple of the Tokugawa clan.
The Nishinomiya Inari shrine is located within the area of Sensō-ji and a torii (a traditional Japanese gate) identifies the entry into the hallowed ground of the shrine. A bronze plaque on the gateway structure lists those who contributed to the construction of the torii, which was erected in 1727 (Kyōhō 12, 11th month).
During World War II, the temple was bombed and destroyed during an air raid on Tokyo. It was rebuilt later and is a symbol of rebirth and peace to the Japanese people. In the courtyard there is a tree that was hit by a bomb in the air raids, and it had regrown in the husk of the old tree and is a similar symbol to the temple itself.
The temple complex hosts many festivals and events, like the Sanja Matsuri. There is also a seasonal Hozuki market and Hagoita market taking place at the temple complex' premises. It is especially worth visiting in spring when the cherry trees in the gardens start blooming.
Sources: Wikipedia and Sygic.com