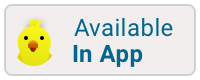 Segovia Cathedral
Photo by Graeme Churchard
The Segovia Cathedral is located in the main square of the city of Segovia in Spain. It is a massively large Gothic-style Catholic Church that is dedicated to the Virgin Mary. It was constructed in the mid-16th century, between 1525 and 1577. When it was built, its late-Gothic style was considered very outdated elsewhere in Europe. The designer, Juan Gil de Anatanon, built the church with three large vaults, a bell tower, a massive ambulatory, as well as side chapels and exquisitely designed glass windows.
The original (and first) Cathedral built in Segovia was closer to the ancient Alcazar but during the Revolt of the Comuneros in 1520-1521 the cathedral was severely damaged. The siege of the original cathedral lasted several months which led to the construction of a new cathedral of Segovia.
Photo by Graeme Churchard
Website
Hours:
Monday: 9:30 AM – 6:30 PM
Tuesday: 9:30 AM – 6:30 PM
Wednesday: 9:30 AM – 6:30 PM
Thursday: 9:30 AM – 6:30 PM
Friday: 9:30 AM – 6:30 PM
Saturday: 9:30 AM – 6:30 PM
Sunday: 9:30 AM – 6:30 PM
These hours can change. Please check the web site before making your plans.